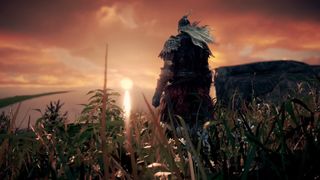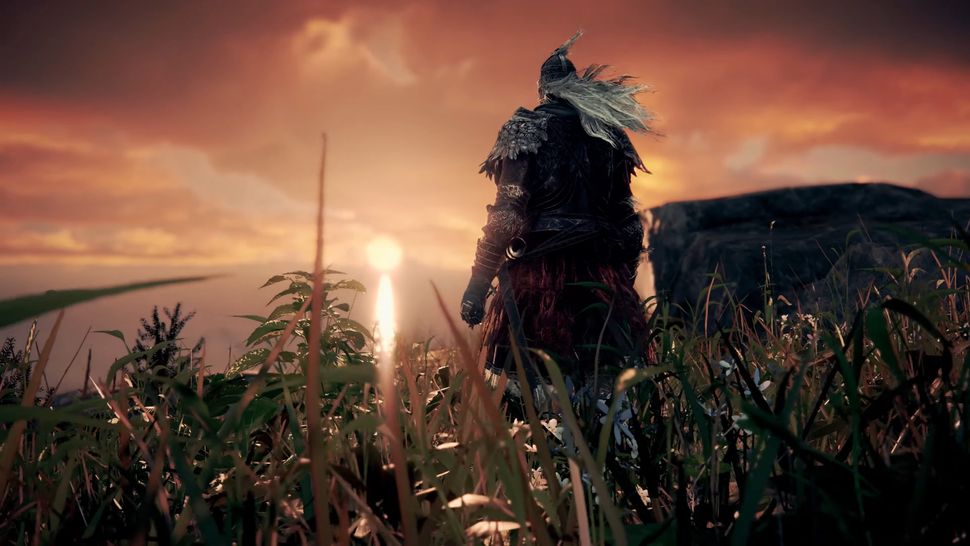 It's been a spotty couple of years for PC gaming. Don't get me wrong, we've had plenty of great games to play and talk about, but there's no ignoring the big holes the COVID-19 pandemic has punched into the usual routine. Any optimism or curiosity during E3 this year was dogged by the worry that no matter what games were revealed or how great they looked, they'd be years away, million-dollar logos ripped straight from the pitch doc. 
But while E3 was an odd one—the digital format is total chaos—it also primed 2022 to be one of the best years in PC gaming ever.
In 2022 we're getting new games from beloved studios, sequels to all-time PC classics, and the indie scene is growing more incalculably large and surprising than ever. Every genre that's been declared dead at some point is gonna be alive and well in 2022, a big slate of live service games will still be kicking ass, the PC will have multiple Crysis-tier graphics pushers, and games will be more affordable and accessible than ever.
Now if we could only find a graphics card.
Some of 2022's biggest releases are from favorite studios making a long-awaited return. If all you play are The Big Games, 2022 is still looking stacked. 
2019's Sekiro was an excellent action game, but it's been five years since FromSoftware's last proper RPG. Elden Ring is finally coming, delivering with a mythos built by George R.R. Martin, FromSoftware's biggest world yet, and some major added depth to character progression. This isn't just the culmination of FromSoftware's signature RPG and dungeon design, but the natural progression of a heritage of dungeon-crawling on PC, from Rogue to Ultima Underworld and now, hopefully, Elden Ring. 
Stalker 2 is real. Call of Pripyat released in 2009, so it's been 11 years since we saw GSC Studios' unforgiving nuclear sandbox. While those older games poked at strong ideas, the technology and design never quite lived up to them. Stalker 2 is a proper sequel with new tech and seemingly bigger ambitions. While the debut trailer was tightly scripted, it definitely has us excited for another adventure with supernatural terrors propped up by modern tech in an open world that doesn't care about us. And campfire singalongs. Let's just hope it doesn't lose character under all that shine. 
It's been six years since Fallout 4 and Starfield has a lot to prove, but it already gets points for being Bethesda's first new setting since picking up the Fallout mantle back in 2008. We're tempering our expectations, but Starfield's been in the cooker for a while, and, love 'em or hate 'em, Bethesda RPGs have an incredible shelf life. Thanks to PC modders we're still living in Skyrim's world. Maybe the torch will be passed properly next November. 
Redfall is a double-whammy for PC players. It's a cooperative multiplayer game from Arkane, a studio that put out some of our favorite games ever in the Dishonored series. This is a team that knows how to smash systems together to interesting results, whether it's freezing time to make a guard kick their bud in the face or feeding an entire regiment to rats. Redfall is also leading a second wave of Left 4 Dead-likes, but with vampires. We'd still take a L4D3, but I'm glad its absence led to this timeline. 
Kerbal Space Program 2 has a tough act to follow. How do you do better than one of the best and most pure PC games ever made? Tough to say. So far, the answer is better learning tools and more stuff to build, but in multiplayer—we're making entire colonies now. If Private Division can make the additions match the quality and depth of everything in the original, KSP2's gonna be incredible. We hope. 
Nevermind all the games that we're eyeballing closely that could swing one way or the other. We'll be mad if the Avatar game is good, we've already established that, but everything here could blow our socks off. Is it likely? 
Nah, but if there's even just one great game among them, it'll be on top of a year that's already stacked. We hope they're all good, of course. 
Since time is a construct, we have to acknowledge that when 2022 begins, the games that came out in the tail end of 2021 do not simply disappear forever. These games will hopefully be part of the conversation for most of 2022, vying for as many free nights as anything coming out next year. 
I'm not ignoring the endless stream of new games announced over the E3 weekend. Almost everything I saw looked like the kinda thing that we would've treasured as an indie gem 15 years ago. But here's a few that managed to stand out anyway. 
Somerville comes from a studio headed up by a former Playdead cofounder, makers of Limbo and Inside, if it wasn't already clear from the look. This 2.5D family drama moves through gorgeous panoramas depicting an alien apocalypse—and yeah, we're guessing the dog dies. 
Source: pcgamer.com