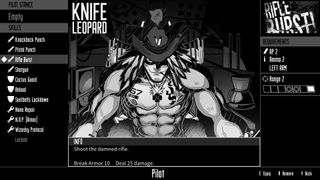 E3 is over for this year, but Steam has timed the next instalment of its games festival, now called Steam Next Fest, so you can immediately get your hands on demos of a large number of games across every showcase. Even if you try to play only the games shown off, you'll likely have a hard time fitting it all in—most of the demos are only available until June 22— but this list should help you decide what games you absolutely have to try for yourself. 
A side-scrolling adventure where you play a little paper person who uses origami to get around their maker's workshop. 
An area bullet hell shooter featuring cute pixelated animals that can be enjoyed in multiplayer. It's weird but lots of fun, and made our list of the best demos of Steam Next Fest. 
As the name suggests, this is a bee farming simulator, featuring a cute pixel art style and some seriously chill music. 
A story-focused adventure with reaction-based battles about a girl who starts to see ghosts after her grandmother's death.
In this management sim, the animals are getting in on casino management. Makes sense they'd need you to help them, what do animals know of casinos.
The Button City demo isn't exclusive to Steam Next Fest, but it's still worth mentioning for all friends of bright colors and low-poly animals—this is a chill story about making animal friends where you play a number of minigames. 
Animals running various establishments seems to be a theme of this E3, but Bear and Breakfast looks particularly good, as there is a lot of detail to this cozy hotel sim. 
Another previously announced game, Black Book is a card game/RPG hybrid where you summon demons as a young sorceress who has sold her soul. 
One of our most highly anticipated games, Death Trash is a stunning real-time action RPG where you play a heavily-armed punk exploring a post-apocalyptic world full of appealing creatures like the… flesh kraken. 
This demo, too, isn't only available for Steam Next Fest—Despot's Game is a roguelike tactics game with screens full of both allies and enemies to handle, which sounds interesting, and the animations are gorgeous to boot. 
Eye-catching turn-based RPG about a boy who wants to become the top player at—you guessed it—Dodgeball Academy. Should be good fun for sports anime fans. 
The slick action RPG that tosses you onto an alien planet is one of the first games to come out of Koch Media's new publishing label Prime Matter.  
Cute factory builder in the style of Factorio about making donuts. 
2D adventure about a frog trying to make the world a better place. 
Source: pcgamer.com