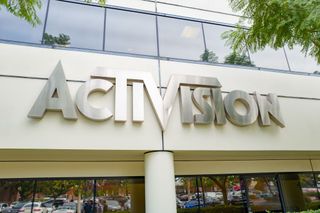 On July 20th, California's Department of Fair Employment and Housing filed a lawsuit against Activision Blizzard collecting "numerous complaints about unlawful harassment, discrimination, and retaliation" at the company. Employees the DFEH spoke to said Activision Blizzard has a "frat boy" culture that's been a "breeding ground for harassment and discrimination against women." In the week since, more than 3,000 Activision Blizzard employees have signed an open letter to management speaking up for victims and making a call for "official statements that recognize the seriousness of the allegations and demonstrate compassion for victims of harassment and assault."
It's been a dramatic period for Activision Blizzard, including a response plan from CEO Bobby Kotick and a work stoppage by hundreds of employees. And this is just the beginning: Court proceedings are still pending and could last for months or years if the case goes to trial.
Here's the latest from the Activision Blizzard controversy, a timeline of events since the lawsuit was made public, and a lawyer's perspective on what losing the lawsuit (or settling out of court) could mean for Activision Blizzard.
Everything that's happened so far, starting with the most recent events.
Friday, July 30: Vice publishes an article about Blizzard recruiters at a 2015 hacker conference harassing a security researcher who asked about a penetration testing (cybersecurity auditing) position. "One of them asked me when was the last time I was personally penetrated, if I liked being penetrated, and how often I got penetrated," she said.
On the same day, Waypoint writes about an Activision Blizzard IT worker at the company's Minnesota office who installed spy cameras in the unisex bathroom. He pleaded guilty in 2018 to "interference with privacy."
IGN also publishes a report based on interviews with seven current and former employees who speak to a number of issues, including women being evaluated differently than men inside Blizzard and breastfeeding rooms not having locks, at one point. One employee characterized the company's attempts to fix its culture as "putting lipstick on it."
Thursday, July 29: The New York Times publishes an investigation into Activision Blizzard with newly public accounts of sexual harassment and discrimination. An employee who worked at the company from 2014 to 2017 said she was paid less than her boyfriend, who joined the company at the same time doing the same work, and that a manager messaged her on Facebook asking what kind of porn she watched.
Another woman, who joined Activision in 2011 as a vice president, said that an executive "pressured her to have sex with him because she 'deserved to have some fun' after her boyfriend had died weeks earlier."
Wednesday, July 28: Employees hold a walkout at Blizzard HQ, while others participate in the work stoppage remotely. Employees also respond to CEO Bobby Kotick's letter saying they are "pleased to see that our collective voices… have convinced leadership to change the tone of their communications," but that Kotick "fails to address critical elements at the heart of employee concerns." The response reiterates the four demands from Tuesday. "Today's walkout will demonstrate that this is not a one-time event that our leaders can ignore. We will not return to silence; we will not be placated by the same processes that led us to this point," the letter says.
Game developers across the industry share messages of solidarity with the walkout.
Kotaku publishes a report on Blizzard's "Cosby Suite," a recurring convention party room that Afrasiabi and other employees texted about bringing "hot chixx" to. Greg Street, a former World of Warcraft lead systems designer and current VP of MMO R&D at Riot, who is seen in a photo, claims that the hotel room was "a green room at Blizzcon that many of us at the time used to take a break and relax during the convention" and that "hot chixx" was a joke.
Activision Blizzard confirms to Kotaku that Alex Afrasiabi was terminated in 2020 "for his misconduct in his treatment of other employees."
Tuesday, July 27: The World of Warcraft team announces that it plans to remove references from WoW that are "not appropriate," likely including NPCs and items related to Alex Afrasiabi. 
Employees state they plan to walk out on Wednesday to protest the company's response to the lawsuit. The open letter passes 3,000 signatories (Activision Blizzard has approximately 9,500 employees). The plans for the work stoppage come with four demands: 


Source: pcgamer.com
Tags: #Activision #Activision-Blizzard #Blizzard #lawsuits #World of Warcraft