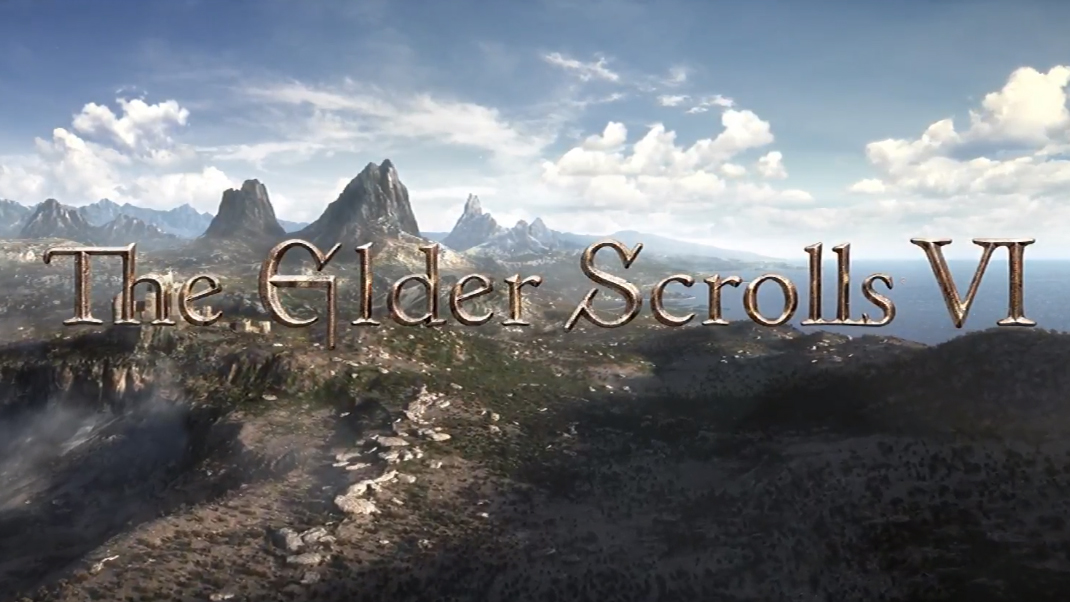 Bethesda is returning to the world of Tamriel for The Elder Scrolls 6… well, it is at some point at least. The hunger for a new Elder Scrolls entry has been real, and after years of teases and Skyrim re-releases, Bethesda finally dropped the curtain on The Elder Scrolls 6 at E3 2018.
Unfortunately, we haven't really heard much since then. Bethesda has kept awfully hush-hush about the game since its announcement, resisting any prompt to dive into specifics. It's clear that The Elder Scrolls 6 is still a fair few years out, even with the extra money and manpower inevitably being pumped into the game from Microsoft's big buyout.
With The Elder Scrolls V: Skyrim being one of the best RPGs of all time, it's only natural people have been wanting a fresh sequel to sink their teeth into. The desire for The Elder Scrolls 6 hasn't gone unnoticed, but Todd Howard has firmly reminded us that Starfield is Bethesda's current priority before setting sights on Tamriel. 
Starfield has a release date now, but that doesn't mean The Elder Scrolls 6 is ready. Despite a big joint presentation between Microsoft and Bethesda at this year's E3, there was not a high elf or sprawling mountain landscape in sight. We weren't exactly expecting to hear anything about the game any time soon, but it still stings that it's yet another announcement season without any new nuggets of info.
So we continue to ask: what is its release date? Where in Tamriel will it take place? Bethesda hasn't said much, but here's everything we know about The Elder Scrolls 6 so far, based on rumors and interviews about the release date, setting, and more.
Unfortunately… no, it wasn't. While we didn't get any new information during the joint Microsoft/Bethesda presentation, Pete Hines told fans that the teams "are continuing to work on the projects that have been in development since well before we joined the Xbox family. So rest assured, the games you've been expecting and hoping for are still in the works." The Elder Scrolls 6 wasn't mentioned by name, but it's safe to assume Hines was alluding to it.
Xbox head Phil Spencer, however, did very briefly mention the game by name, saying "some of the industry's best RPG storytellers" are currently working on it. So there's some assurance that the wheels are still turning!
Todd Howard himself introduced The Elder Scrolls 6 teaser trailer at E3 in 2018. Study it as close as you dare, because this is the first and last official look at the next game in the series we'll be getting for quite a while. If you want to take a deeper look, we've gotten into a bit of fan speculation based on the teaser down below.
Todd Howard put a blessing and curse on us by announcing Elder Scrolls 6 at E3 2018 despite Starfield (ahead of ES6 in Bethesda's pipeline) still being in development. We are very patient so we're just going to casually tally the years of E3 in which we haven't heard any more about Elder Scrolls 6.
E3 2019: "I think everyone should be very patient," Todd Howard says to IGN.
E(not)3 2020: "If you're coming at me for details now and not years from now, I'm failing to properly manage your expectations," says Pete Hines.
E3 2021: "Rest assured, the games you've been expecting and hoping for are still in the works," Pete Hines says during the joint Xbox and Bethesda showcase. Phil Spencer mentioned Elder Scrolls 6 by name, saying that it's being worked on by "some of the industry's best RPG storytellers," but that's about it for this year.
As far as PC gamers are concerned, not really. Microsoft will be more than happy to release Elder Scrolls 6 on PC, maybe even Steam. At worst, you'll have to trudge through the Windows 10 store to pick up a copy.
Budget-wise, The Elder Scrolls 6 was likely going to receive every penny it needed to be the next big Bethesda RPG, but the boost of Microsoft's wallet probably won't hurt either. The game probably won't come to PS5 when the time comes, but it will be a day-one Game Pass offer. That will be a pretty good reason to sign up.
With so little information, Elder Scrolls fans have taken to picking apart the very brief E3 2018 teaser for clues. Todd Howard suggested that clues do indeed exist, saying the teaser contains "hints at where it's set." The community has run with that. Todd Howard himself has confirmed that The Elder Scrolls 6's location has already been decided, and that this decision was made a while ago.


Source: pcgamer.com
Tags: #Bethesda #RPG #The Elder Scrolls #The Elder Scrolls VI